RESPONSIBLE FOR THE CONTENT MICHAEL MARTIN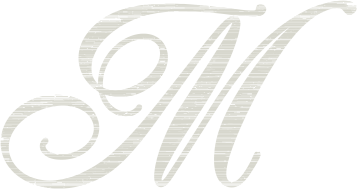 WITH ROUGH EDGES AND FLAWS
The time of "power men" is over. Less alcohol concentration, but more character. Such wines are preferred today. For us, the wine specialists of the "Martinshof", that matches perfectly. And that is precisely where our strengths lie. We make mild wines with strong and full aroma and riper taste. Rough edges and flaws are expressly desired. Hurrah for our stubbornness!
Weinviertel, innovation, stubbornness and a bit of madness 4.0, Hausberg Galgenberg Sonnberg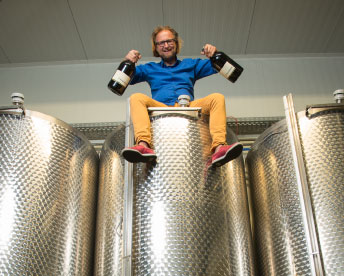 BURGUNDY RELOADED AND NEIGHBOUR NITSCH
Already my great-grandfather planted Pinot Blanc. Unfortunately, his efforts showed only little success – and so his attempts were stopped. We bring the Burgundy wine quickly back into the play! Austrian Burgundy! Cause we strongly believe in it's qualities. The more so as we are a bit stubborn. Meanwhile, we cultivate 13 ha in the best areas of St. Ulrich – called Hausberg, Sonnberg and Galgenberg; and what's more is the vineyard of Hermann Nitsch, our neighbour. Not to forget to mention that this famous painting artist is also rather a typical Weinviertler, who feels extremely comfortable here.
Unique wines for special customers
Quality
Individuality
IF IT MATCHES UP: THEN IT WORKS!
We address to particular customers. First of all individualists, with emphasize on Burgundy wines. Of course connoisseurs exactly know that Burgundian wines are complex and now and then capricious. Some people even call them effeminate. However, things that seem to be rather illogical all of a sudden have a deeper meaning when the heart speaks to you. And suddenly it's okay.
Feeling good
Hiking
Wines
Enjoying
A wonderful trip or tour, museum visits, hiking tours – and afterwards a stop at the "Martinshof". Only 45 minutes far from Vienna. Our rooms are well-equipped with TV, free WLAN and an own bathroom. Our delicious wines can be enjoyed on our terrace, in the garden or in our "Heuriger". Please, book directly through "booking.com".